A high-quality product also includes services that are at least as excellent – with fast, effective support.
We look forward to working with you to establish and maintain a confidential manufacturer-customer relationship.
We ensure high plant availability
A variety of standard modules: They have already passed the stress test.
Predictive
maintenance prevents alarms before they occur.
24 h/7 days: However, if any problems occur, we are here for you: 24 h/7 days a week.
In our multilingual
support department you will always reach a competent contact person. In addition, we keep you up to date via a
modern ticket system.
In detail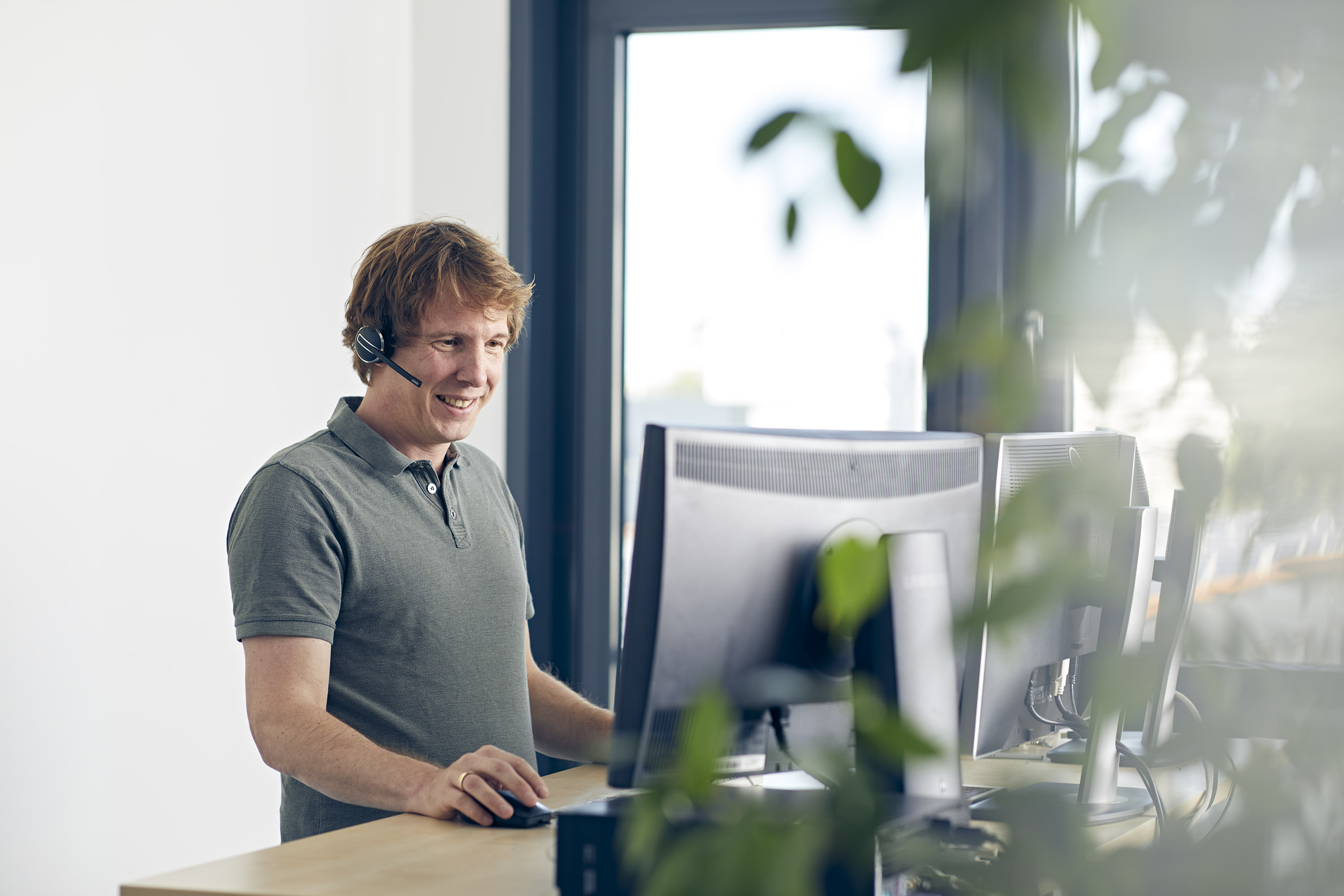 Our service packages at a glance
We have time when you have time – when you need our support is entirely up to you and your production schedule.
With our service contract package, which can be booked in addition, you are completely covered if your plant should not run as desired. With our extra on-call service package we are there for you outside our general opening hours and support you via remote maintenance.
Package I: Service contract
With the software service contract, you ensure that you always have a process control system that corresponds to the latest development status. We are continuously working on improving our software and implementing the suggestions received from our customers.
All measures to ensure the proper functioning of the software, as well as telephone application support, are available to you during general business hours.
Included modules
The software service contract includes the "telephone support", through which we can immediately respond to questions or problems you may have.
With the "Early-Watch" service, we subject your system (hardware/software) to a semi-annual check (preventive maintenance measure).
All newly released update versions (same major version number) for the software as well as correction versions with improvements/corrections on the part of DiTEC GmbH are free of charge.
You get 10% discount on all ProGal software modules.
Package II: 24h/7days on-call service
Via our emergency service number we are always available for you outside our general opening hours (weekdays, weekends and holidays). In the event of a malfunction, this ensures that production can be resumed as quickly as possible.
This service mainly concerns customer support for plant malfunctions, which can be diagnosed and remedied via remote maintenance.